I'm writing this article because I saw a Reddit post asking if the green label Lishi tools are fake, besides this man, many of our buyers also are in doubt which Lishi tools is truly original. There're 3 major vehicle opening tools brands call themselves "Lishi", and in this article I'll show you the differences from their verification labels.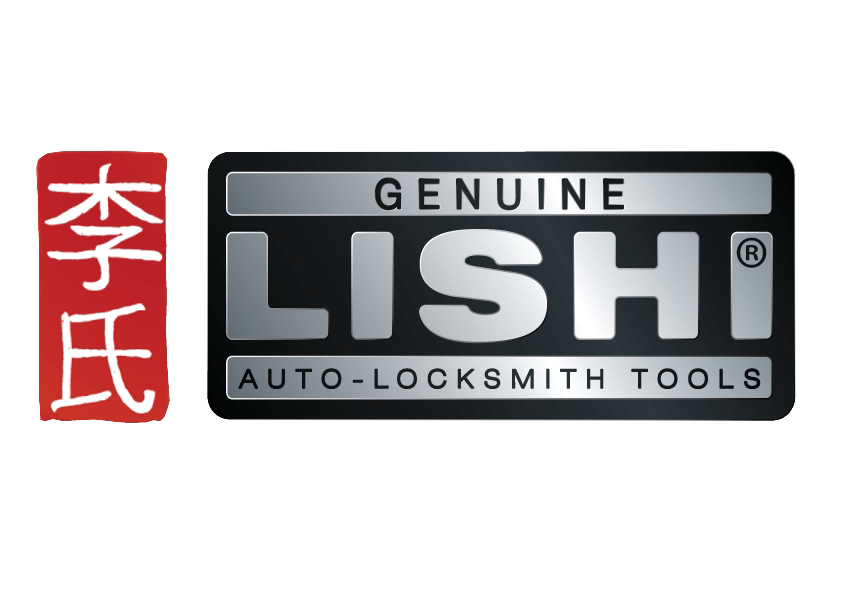 Above is the Genuine Lishi logo. Genuine Lishi is made by Mr. Li's ex business partner Tradelocks (aka. UAP Limited). Genuine Lishi is an independent company, it has no relationship with Mr. Li and/or his company today. Genuine Lishi has its own product line, with their factory located in Shenzhen.
Genuine Lishi tools come with a serial number on back of each tool, but I didn't find a picture of it. If you see the Genuine Lishi logo on the tool(s), find the serial number on back, and register it to prove if it's a Genuine Lishi product. But I think people never confuse about Genuine Lishi and Classic Lishi. And in China, no one sells Genuine Lishi products.
The Red Label Lishi Tools
Red label Lishi tools belong to Original Lishi. Original Lishi is Mr. Li's current business partner, also a separate company, operated by a Taiwanese people named James Chen, who runs his business in Australia. James Chen doesn't retail, he has only wholesale business and his own distributors are mainly from North America, and some other countries.
James Chen (the Original Lishi company) firstly introduced anti-glare Lishi 2-in-1 tools, Lishi residential tools, as well as the verification label to the west, based on the agreement with Mr. Li and/or his company. The Original Lishi branded tools are made by Mr. Li in his factory, but the verification system isn't operated by Mr. Li. Jame's website www.originallishi.com is not Mr. Li's official website either.
Please always remember that Original Lishi is NOT the ONLY distributor of Mr. Li, and it's NOT the ONLY sales channel where you can get Mr. Li's original tools. Mr. Li has many distributors in China, and the company also direct-sells his original tools to some European locksmith tools stores.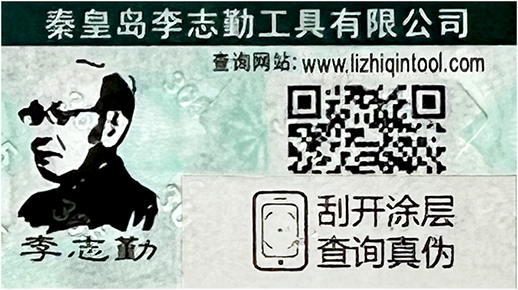 The Green Label Lishi Tools
Green label Lishi tools are the classic Lishi tools made by Mr. Li's factory in Qinhuangdao, Hebei Province of China (a city near Tianjin). Tools come with this green label, are sold by Mr. Li's own distributors, or Mr. Li's own supply lines.
Mr. Li is the master locksmith who invented, designed, and manufactured Lishi tools, but he's not good at marketing his tools in the western world. "Lishi" is Chinese pinyin meaning Li "li" and family Shi "shi", so Lishi is named with Mr. Li's family name. The trademark was registered outside China as "Genuine Lishi" and/or "Original Lishi", but this is not meant that tools supplied directly from his factory are not "genuine" or "original".
The green verification label for the Classic Lishi tools was implemented by Mr. Li since 2021, now all 2-in-1 tools, motorcycle tools, and residential tools come with the green label. And you can scan the QR code on the label, or input the serial number on Mr. Li's official website www.lizhiqintool.com to get verified.
The classic Lishi tools are reliable, trustable because of the green verification label, as you can get it verified on Mr. Li's official website, to make sure it's made by Mr. Li, and it's not illegally copied or distributed, despite wherever purchased. What's more, all Lishi tools sold by our store have a more reasonable price, it's your best choice shopping Lishi tools, since the red label Lishi tools are always the highest.