Original Lishi Tools are the revolutionary on the automotive lock picking industry, expertly designed and manufactured. The Mr. Li original 2-in-1 decoder and pick is a game-changer, makes every vehicle locksmith's life much easier! Now introducing Lishi 32 pieces full set, directly from Mr. Li's factory, 100% genuine guarantee.
HU64(Ignition): for Mercedes, Chrysler, Maybach, Lorinser, Carlson.
HU66(Ignition): for Bugatti, Lamborghini, Porsche, Bentley, Volkswagen, Audi, Skoda, SEAT.
HU83: for Peugeot old 307, new 508.
HU92(Ignition): for BMW, Land Rover, MINI, MorrisGarages GM3, 7, HUF, Rolls Royce.
HU100(Ignition): for Cadillac, Opel, Vydat, New GL8, New Regal, Cruze, Buick.
HU101(Ignition): for Ford, Jaguar, Land Rover, Freelander, Volvo, New Mondeo Win, Max, Sic Bo
HU100R(Ignition): for New BMW, Rolls Royce.
HY22(Ignition): for Hyundai, Kia, Lingxiang, Lion Run, Zhirun, Rena, Elantra, K5, Sorento, Furui.
HON66(Ignition): for Honda, Akula, Idea, GAC Chuanqi, BYD F6, Great Wall.
TOY2(Ignition): for Toyota SUV off-road, new Reiz, BYD inner milling.
TOY48(Ignition): for Lexus, Toyota, New Subaru, Crown.
VA2T(Ignition): for Peugeot, Citroen.
SIP22(Ignition): for Fiat, Alfa Romeo, Lancia, Maserati.
HU162T-9: for New Volkswagen, 2016 New Skoda, 9 Teeth.
HU162T-10: for 2016 new Audi, 2016 new BMW, 10 Teeth.
CHANGAN: for Chang'an inner milling.
HU49(Ignition): for Volkswagen Series, Jetta, Santana, B4, Audi 100, Golf, Old Red Flag.
HU87: for Suzuki series, new Alto, Swift, Tianyu, Jimny, Vitra, etc.
HYN11(Ignition): for Hyundai Series, Elantra, Tucson, Kia Series, Cerato
HYN7R: for Hyundai series, Kia series, Sonata, Moinca.
HY15: for Hyundai Series, Sonata, etc. Kia Series, K2, etc.
HY16: for Hyundai Series, New Elentra/Celesta, Kia Series, Forte.
HY17: for Hyundai Series, Accent, Mistra.
NSN14: for Nissan Series, Teana, TIIDA, Livina, Infiniti, Subaru.
TOY43AT: for Toyota Series, Camry, Reiz, Corolla.
TOY43R: for Subaru XV, Great Wall Cross, Imported Old Toyota, 2009 Haval H6.
MIT11: for Mitsubishi series, Suzuki Big Dipper, Chrysler, Dodge, Shunfeng, Baojun.
MAZ24: for Mazda Series, Haima.
CY24: for Chrysler Series, 300C, Cruiser, Cherokee, Dodge, JEEP Series.
FO38(Ignition): for Ford Series, Edge, F150, Kuga, Lincoln, Mustang.
DWO4R: for Buick Series, Excelle HRV, GL8, etc. Chevrolet Series, Sail, Lova, etc.
MIT8: for Mitsubishi Series.
What's included in the package:
32 x Lizhiqin tools
1 x Lishi Key cutter
FREE Storage case
FREE FedEx delivery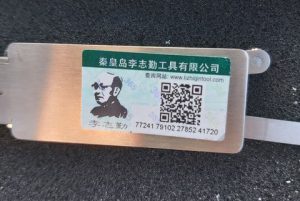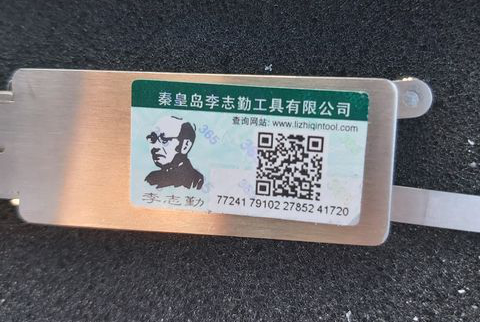 Since 2021, all Lizhiqin 2-in-1 tools and readers come with a verification label. You can scratch off the coating at the bottom of the label and scan the QR code with your smart phone. The verification system is in Chinese, please take a screenshot of the verification result, as it can only be verified once (on the 2nd and later verification, the systems will tell you the verification label is queried x times).