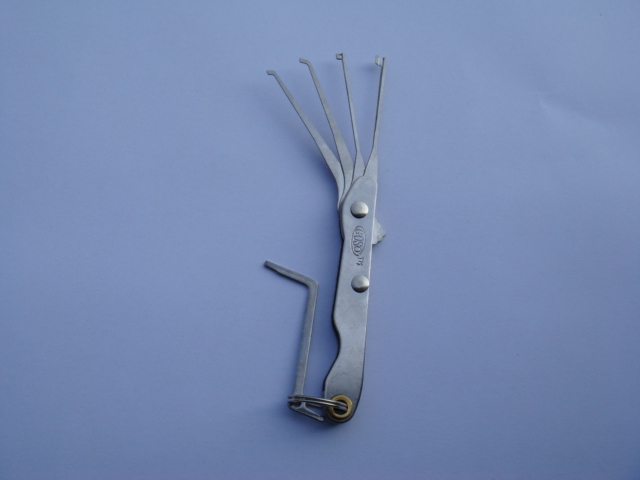 GOSO Jackknife Style Lock Pick Set is the perfect solution if you want a portable lock pick set. This set has four different sized lock picks and a tension wrench.
Made of stainless steel, and this jackknife features:
4 pcs hook picks of various angles
1 piece tension wretch
All the picks and tension wrench can be flipped back, so it's made the whole set very portable.