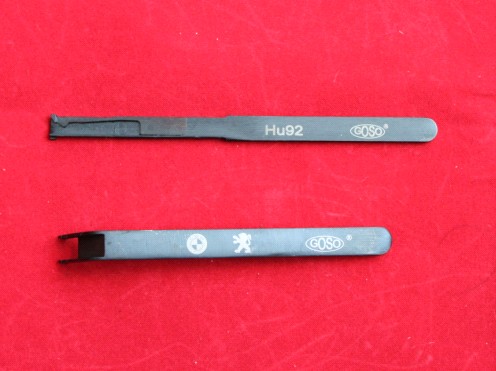 BMW&Peugeot HU92 Quick Tool
With this lock picking set, you can open any car door and easy to unlock them quickly. It's a very power tool. When you use it, you own the locks! Works well on some Citroen, Peugeot, BMW Minis and Rover too.
This lockpicking tool is used better for unlock car door. If you don't know how to use it, try to call car unlock service. We had tested on some models of cars and it works perfectly.