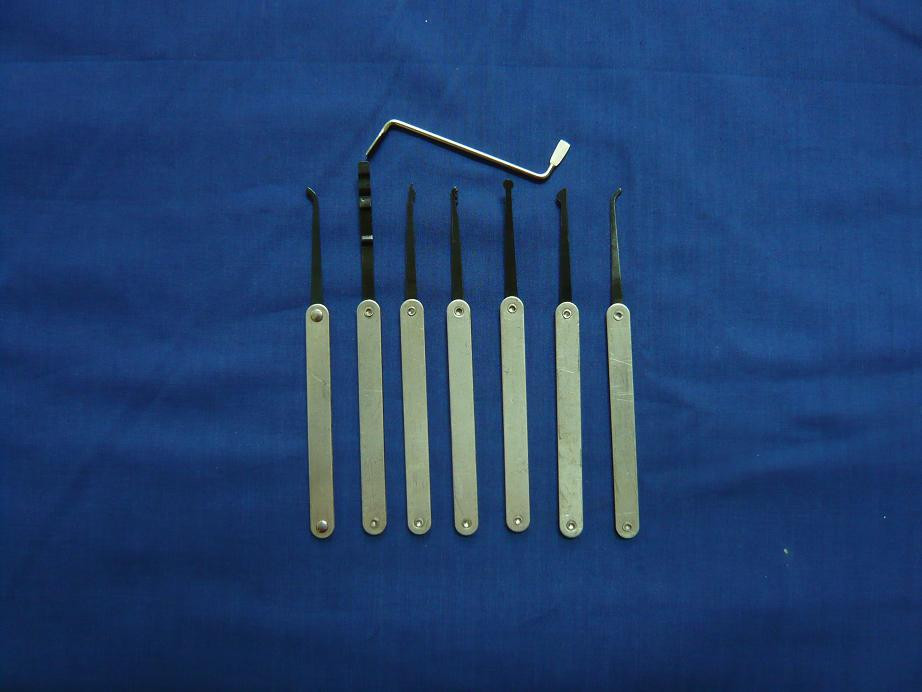 GOSO 7 Pieces Lock Pick Set with Leather Case comes with stainless steel handles. The set also includes an all essential tension wrench (turning tool). The set is excellent for pin-tumbler locks such as Yale and Euro locks.
Package Included:
7 Piece Hooks (hook, rake, ball, and diamond picks)
Tension wrench
Leather case
Unfortunately The GOSO 7 Pieces Lock Pick Set is now run out of stock and stopped production. We also have a GOSO 12 Pieces Lock Pick Set in stock.