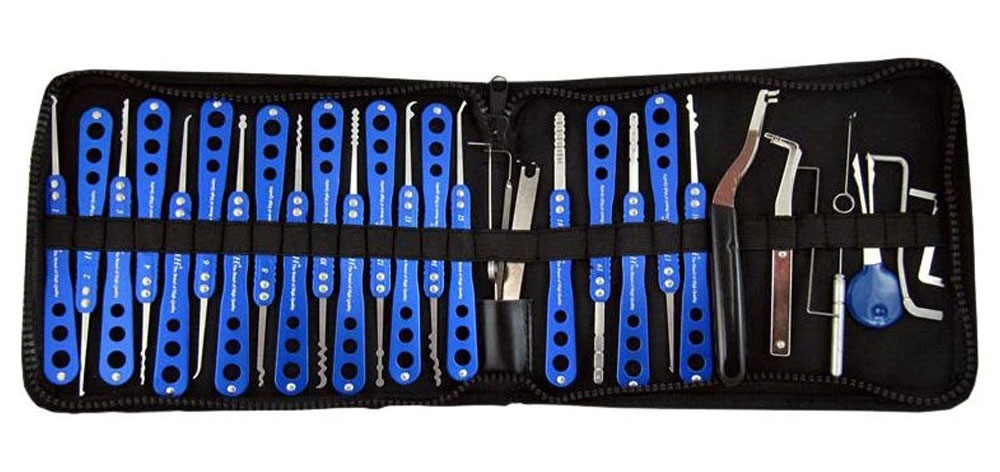 H&H Champion Series Lock Pick Set 30 in 1
This pick set provides versatile selections to help locksmiths to solve all problems from opening every kind of pin tumbler of disc tumbler locks.
Features:
19 pieces most popular pick blade instruments.
9 pieces different function tension tools to fit different types of cylinder.
1 piece wafer pick.
1 piece broken key extractor.
Stylish, streamlined handle, easy to hold.
Each pick polished throughout including the handle and blade.
Suitable for narrow keyway lock cylinders.
Material:
Handle: Very light aluminum alloy handle and excellent finish.
Blade: High flexibility and quality stainless steel blade.