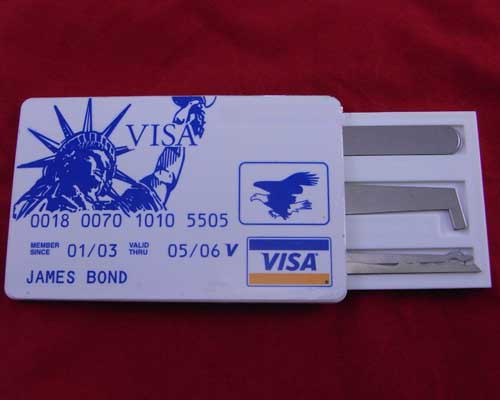 High-quality thin steel plate, durable, ultra-small: hidden credit card packaging, portability, 4 commonly-used hooks , a transmission file, it is a good tool for emergency response.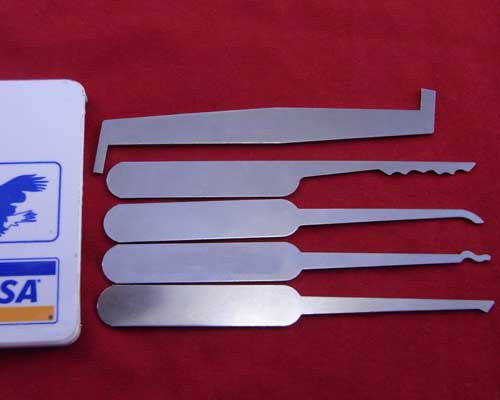 The best lock pick set to use when locked out is the one you have available. If you don't have a lock pick set on your person, you're obviously not going to be picking that lock. Enter the Credit Card Lock Pick set – this handy little tool is credit card sized (though a bit thicker) with 5 steel lock picks cleverly hidden inside the sliding case of the credit card.
This is a good every day carry item or as a functional novelty item for the gadget-minded security professional.