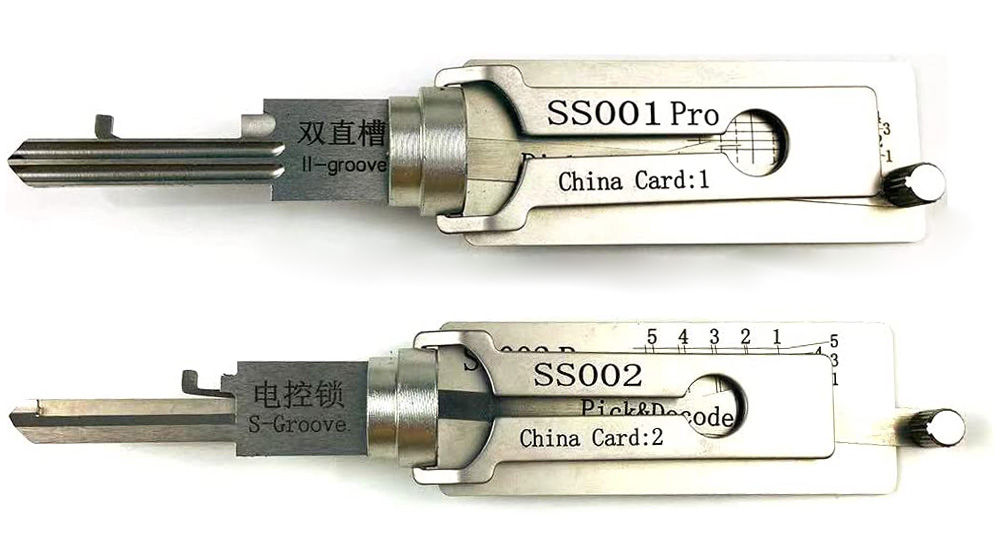 Some YouTubers reviewed these two tools and said these are Yale profile Lishi, but unfortunately, these picks are not made by Mr. Li or the Lishi company, they're somehow Lishi-like only. As you can see from the above picture, the so called Lishi Yale Picks "Lishi SS001" and "Lishi SS002" come with no official Lishi logo, and from the videos, the package seems quite different than the classic Lishi tools as well.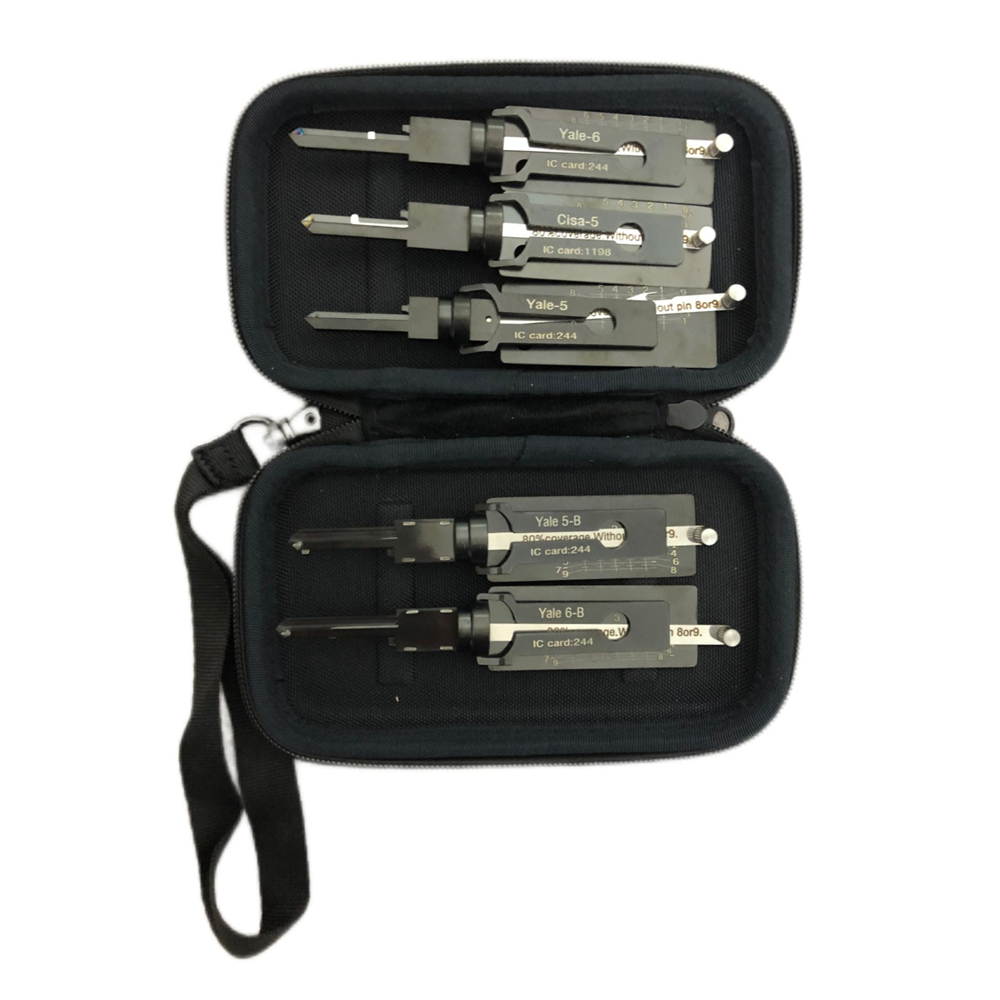 Well, although Mr. Li hasn't officially released any residential tools for Yale locks yet, another Chinese factory is making similar tools specially designed for the Yale profiles, which fits Yale Y1, and many other euro locks profiles.
There're only 4 Lishi-Style Yale Picks available at present including Yale-5, Yale-5B, Yale-6, Yale-6B, with the complete set you will open a variety of 5 and 6 pin locks, both Left and Right versions included, so readings can be taken if lock is mounted on left or right hand side of the door you're trying to open.
These Lishi-Style Yale Picks are made with same design concept with Mr. Li's original tools, despite the Lishi logo, also made of high grade stainless steel, every tool is durable, and no learning & practicing needed, if you're already a classic Lishi tools owner.
Find the Lishi-Style Yale Picks out now: