Original Lishi 2-in-1 decoder and pick is the best vehicle opening tools available on the market. Lishi Tools have revolutionized the automotive locksmithing industry by making the process of pick and decoding locks much easier and faster. It's a great value sold in a full set, you also benefit from a free storage case.
Update:
This product listing was added in 2017, and at that time, Lishi had only 112 pieces of tools available, including 11 pieces designed for Chinese-made vehicles, this Lishi Full Set includes 101 pieces tools, plus 1x Lishi key cutter, totally 102 pieces.
By Mar. 2023, Lishi has nearly 200 tools available, so if you're not satisfied with tools comes with this set (download Lishi tools list 2017 here), you can order only what you're interested, and I'll make quotation for you. Please contact us, thank you in advanced.
Lishi Tools (exactly speaking "Lishi 2-in-1 Decoder and Pick") is the most effective way to unlock and decode vehicle locks whilst at the scene. The tools we supply are from the original manufacturer, ensuring quality and supply is guaranteed. There are currently more than 100 tools available. We're able to supply a complete kit of Lishi picks at a discounted price. Please contact us.
Mr. Li is designer, creator, inventor of all Lishi tools. Lishi Tools was formerly known as "Lishi" which was widely used on their products as a logo. Mr. Li had a partnership with an UK company named Tradelocks (aka. UAP Limited) to market his tools worldwide. Tradelocks is still selling Lishi tools with their trademark "Genuine Lishi", but the two companies has no relationship at all when their contract ended in 2014. And later, Mr. Li uses his own face as the trademark and logo, and brand name changed from Lishi to Li Zhi Qin (Chinese: 李志勤), which appears on every tool his factory manufactures, but it's still known as Lishi all over the world except China.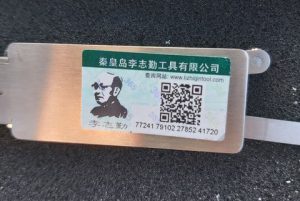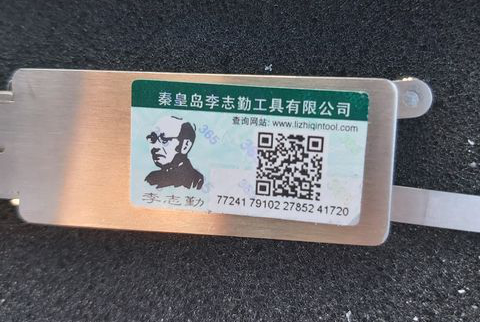 Since 2021, all Lishi 2-in-1 tools and readers come with a verification label. You can scratch off the coating at the bottom of the label and scan the QR code with your smart phone. The verification system is in Chinese, please take a screenshot of the verification result, as it can only be verified once (on the 2nd and later verification, the systems will tell you the verification label is queried x times).
BTW, Price is with shipping charges included, but it varies from country to country, please left me a message and I'll see if I can do some adjustment. Thank you!