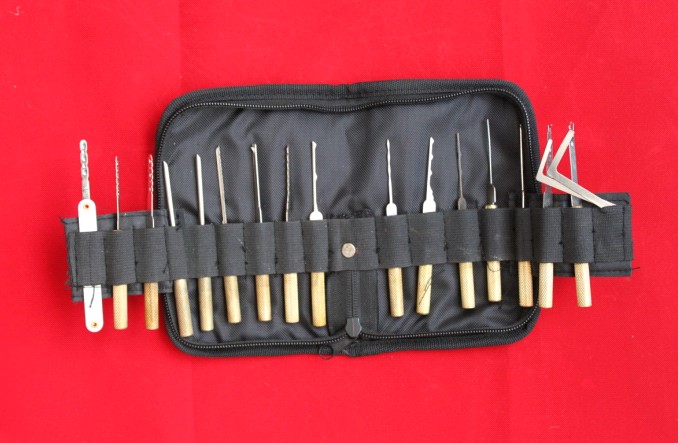 Copper Handle Dimple Lock Pick Set
The lockpicks from this set are specially designed for Dimple locks. These are special Flag-Picks.
Dimple Picks have a special flag design, but this set is especially popular because of the wide range of dimple rakes. The set contains several dimple rakes and flag picks. The set also contains two tension wrenches for dimple locks.