Lishi Style Fly.Globe 2-in-1 Decoder and Pick has been designed to work with Fly.Globe lock cylinders.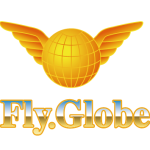 Fly.Globe locks are made by Zhongshan Feiqiu Metal Products Co., Ltd, which has been established for more than 20 years, and the Feiqiu (aka. Fly.Globe) brand belongs to China's long-established hardware brand, mainly engaged in various door locks, small hardware accessories and other hardware locks enterprises. It is a large-scale manufacturer of locks and security products in South China.
This tool is designed for experienced locksmiths and training is needed prior to using the tool.
Wholesale Available, Custom Laser Engraved Service Available
This product is available for wholesale, and custom laser engraving service is also available. Please message us.