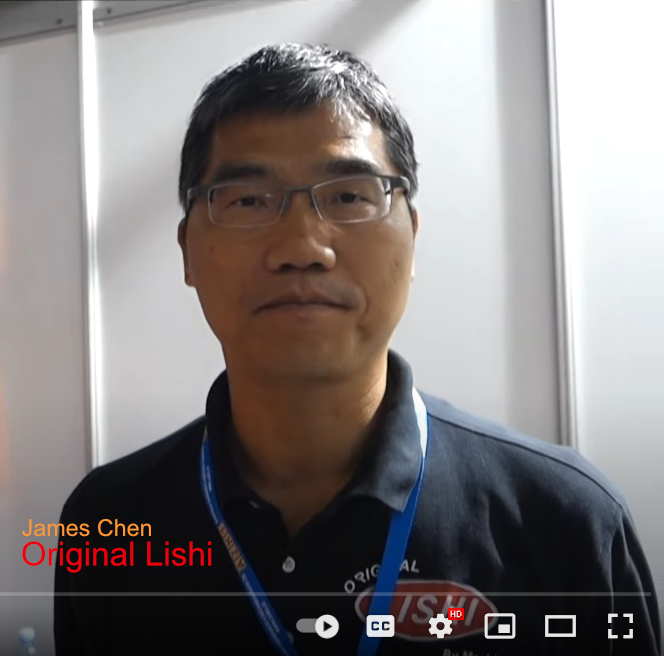 Don't waste your time, let me firstly answer the question. James Chen is the man behind Original Lishi, a Taiwanese people who runs his business in Australia. James is the owner of the Original Lishi trademark, and Mr. Li's business partner.
I had been in the locksmith tools industry since 2008, and I knew this person, about 5 years ago I even had a short conversation with him through Facebook Messenger, I thought he was Mr. Li's staff and tried to reach him, we talked nothing and I was blocked by him right after the dialog.😶
It reminds me of this guy again from the video of when James Chen was being interviewed by MARC TOBIAS on Czech LockFest 2016. The year of 2016 was the second year of James' cooperation with Mr. Li, and he was promoting his Original Lishi branded tools on exhibitions.
Mr. Li's relationship with the Original Lishi brand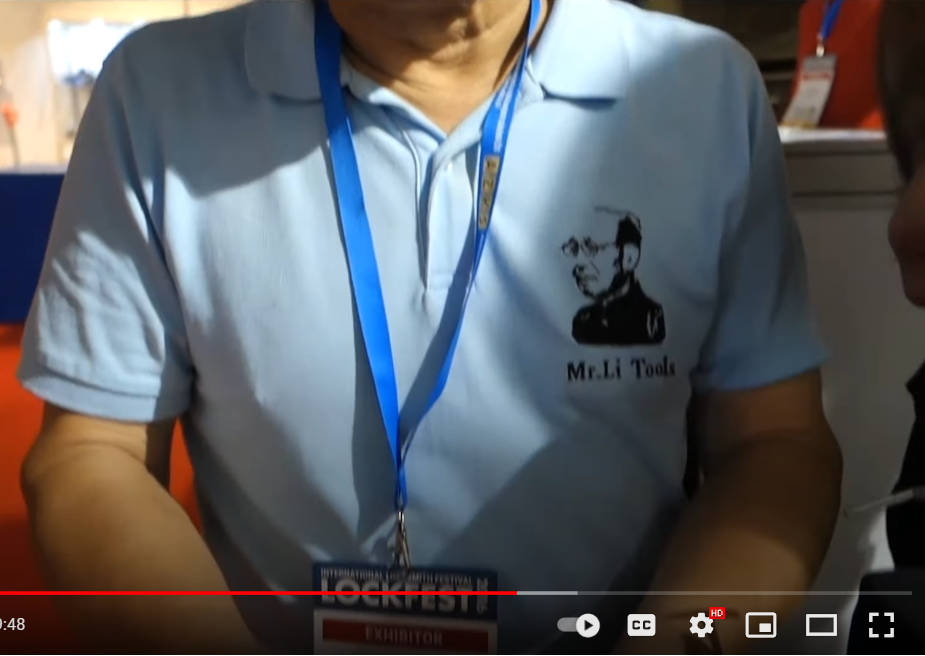 Did you ever notice that on Mr. Li's polo shirt it says "Mr. Li Tools" but "Original Lishi by Mr. Li" on James' shirt? It's very hard to explain, let me make things short. Mr. Li had waived the former "Lishi" brand name in 2014, "Lishi" in Chinese means Li's family, so he used "Mr. Li Tools" instead. While James Chen kept using the legacy brand name of Mr. Li's original tools, and being Mr. Li's distributor, he had a different logo on his polo.
James Chen and his Original Lishi brand
Honest speaking, James Chen was very successful in the past 5 years, and the Original Lishi brand had more and more vendors. James did a very good job promoting and marketing Mr. Li Tools outside China.
But please remember that Original Lishi is a separate and independent company, and James Chen doesn't present Mr. Li and/or his company officially. It doesn't matter you agree with me or not. Original Lishi is not the ONLY distributor of Mr. Li Tools, and in fact Mr. Li has many other distributors from China before/after their cooperation.
Conversely, James Chen takes Mr. Li as a foundry, where his Original Lishi branded tools are made and customized, but he never promoted Mr. Li Tools with Li's brand. James Chen firstly introduced the verification label and can be verified on James' website. James also firstly introduced the anti-glare version of Mr. Li tools. And the Original Lishi also benefits from their agreement, for example, exclusive selling right for some certain tools, for instance, some Lishi residential tools for the first 2 years.
Are the green label Lishi Tools fake?
For some reason, not only us, but also other Chinese distributors still call Mr. Li's original tools "Lishi Tools", so when you're asking if tools supplied by us are fake, this is a legal question, not tools. Fake or genuine, it's defined by different supply lines.
Again, to make things short, let me explain. If you're not an Original Lishi vendor, you're selling Mr. Li Tools with green verification label, the tools are genuine, even in eyes from guys of Original Lishi company.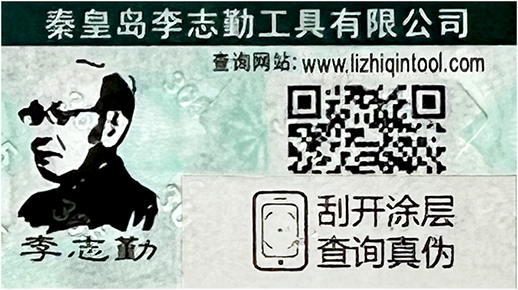 There're too many Lishi-style tools on the market, the green label was implemented by Mr. Li's company officially since Jan. 1st, 2021. The label, as well as Mr. Li's website are in Chinese, but the verification process is easy. All of the Lishi tools sold at GOSO are directly from Mr. Li's company, and you can get verified on Mr. Li's official website.
Buy from James Chen's vendors, or Mr. Li's distributors, it's your choice. Tools are same, the only difference is the verification label.
Lishi or Mr. Li Tools, or whatever the name, is a Chinese lockpick brand, and proudly made in China!
Thanks for reading.😁