Lizhiqin Tools are the revolutionary on the automotive lock picking industry, expertly designed and manufactured. Lizhiqin Tools is a game-changer, which makes every vehicle locksmith's life much easier.
The 16 pieces Lizhiqin Tools set is made by Mr. Li in his factory in Qinghuangdao, China. It contains the following picks:
HU66 (Ignition): For Bugatti, Lamborghini, Porsche, Bentley, Volkswagen, Audi, Skoda, Seat
HU92 (Ignition): For BMW, Land Rover, MINI, MG, GM3 7 HUF Rolls-Royce
HU101 (Ignition): For Ford Jaguar, Land Rover, Freelander, Volvo, New Victory Max Saxo New Fox uses FORD2017
HU100 (Ignition): For Cadillac, Opel, Vidayat, New GL8, New Regal, Cruze Buick Partial Roewe Series
HU100R (Ignition): For new small keyhole BMW Rolls-Royce
HU64 (Ignition): For Mercedes-Benz Chrysler Maybach Lawrence Carlson left rear trunk
HON66 (Ignition): For Honda Acura, Idea GAC ​​Trumpchi, BYD F6. Great Wall
HY22 (Ignition): For Hyundai Kia Lingxiang Lion Run Zhi Run Rena Longdong K5 Sorento Furui
TOY2 (Ignition): For Toyota SUV Off-Road New Edge BYD single-sided milling two tracks
TOY48 (Ignition): For Lexus. Toyota. New Subaru Crown Lexus milling four tracks
VA2T (Ignition): For logo.Citroen Sega Triumph C5 C4L 607
HU83 (Ignition): For old logo 307 new 508 3008 C4
K5 (Ignition): For New K2 K3 K5 Rena Yuena IX35
TOY43AT: ForToyota Camry Reiz Corolla Corolla
NSN14: For Nissan Series Nissan Teana Tiida Tiara Infiniti Subaru Fengshen
MAZ24: For Mazda Series Southeast Haima Ma Liu (head)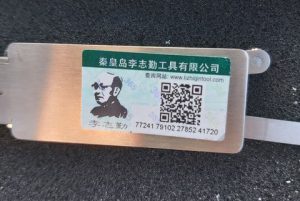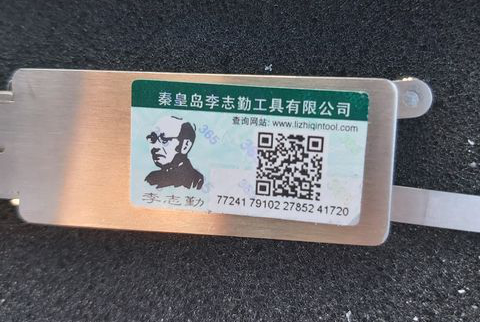 Since 2021, all Lizhiqin 2-in-1 tools and readers come with a verification label. You can scratch off the coating at the bottom of the label and scan the QR code with your smart phone. The verification system is in Chinese, please take a screenshot of the verification result as it only works once.