Lizhiqin HD75 2-in-1 Pick & Decoder works with Honda HD75/HON31R keyway. This is the second release in a new series of residential and commercial picks and readers by Mr. Li.
Revolutionary Design
Pick and Decode HD75/HON31R Honda vehicles
Anti-Glare
List of makes and models (for guidance only)
1994+ HONDA CB 500
1994 – 1997+ CBR 900RR
1983 – 2003+ CRF 50
1983 – 2003+ CRF 70
1983 – 2003+ CRF 100
1983 – 2003+ CRF 230
1983 – 2007+ Elite
1983 – 2003+ Magna
1983 – 2008+ Nighthawk
1983 – 1985+ Rebel
1983+ Shadow
1983 – 2003+ Valkyre
1983 – 2002+ VTX
1983+ XR 80
1983+ XR 100
1983+ XR 650L
1997+ KYMCO CX50
1997+ K1250
1997+ KB50
What's Lizhiqin Tools?
Mr. Li, the designer, creator, inventor of all Lishi tools. When originated in 2000 , Mr. Li named his tools "Lishi Tools" (中文:李氏工具), with an oval "Lishi" logo. When Mr. Li broke up with Genuine Lishi (aka. UAP Limited), he changed his trademark to Lizhiqin Tools (中文:李志勤工具), with his face and name (中文: 李志勤) as his new logo.
Please always look for the 'Mr Li' face logo for a guaranteed original Mr Li product. Lizhiqin Tools is the most effective way to unlock and decode vehicle locks whilst at the scene. The tools we supply are from the original manufacturer, ensuring quality and supply is guaranteed. There are currently more than 100 tools available.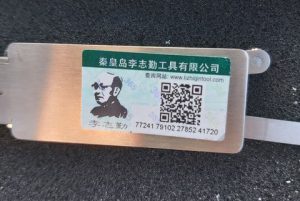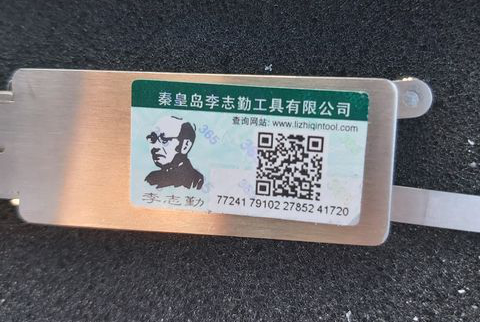 Verify Your Lizhiqin Tools
Since 2021, all Lizhiqin 2-in-1 tools and readers come with a verification label. You can scratch off the coating at the bottom of the label and scan the QR code with your smart phone. The verification system is in Chinese, please take a screenshot of the verification result as it only works once.