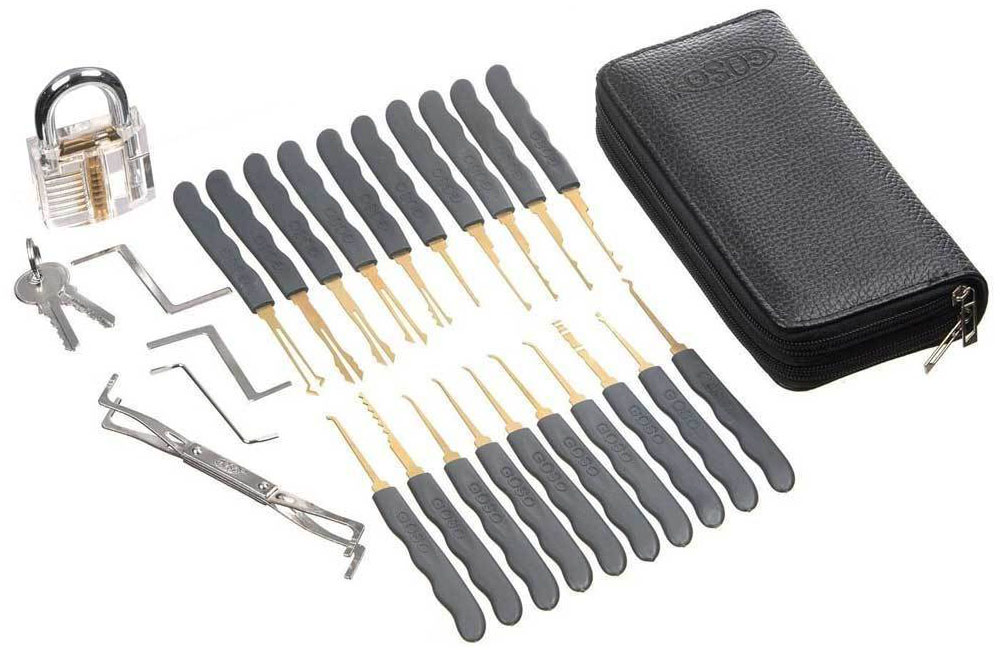 This GOSO Lock Pick Set comes complete with 24 tools – 20 different picks and 4 tension tools – zipped up in their own two pocketed wallet.
What you get
20 GOSO Lock Picks
4 Turning tools – including 1 car lock turning tool
A good selection of car picks, rakes, hook picks and a dimple rake
Manufactured from a much stronger metal than other sets
Comes in a handy zippered leather case
What customers say
Open car locks, padlocks, deadbolts etc. without damaging the lock.
If you've never picked a lock before there is a large amount of information on the internet to get you started. It's actually a fairly simple process and once you pick your first lock you'll be addicted! Long being a practice of locksmiths, in recent years lock picking has become more of a hobby know as locksport.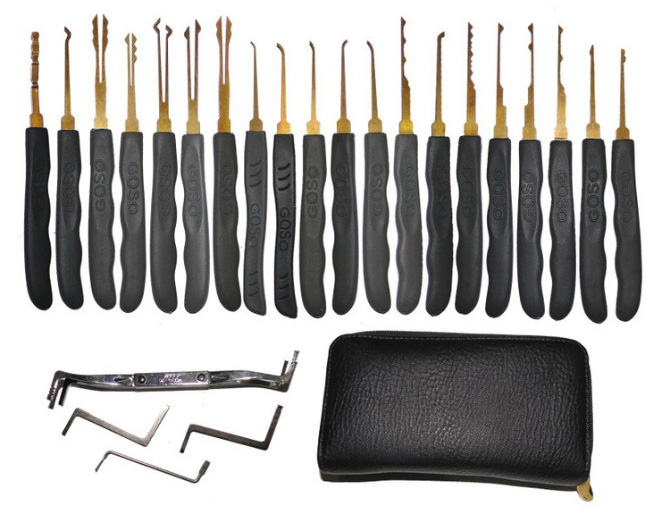 With this 24-piece kit you can basically pick and non destructively open most pin tumbler (padlocks) and wafer locks (used on cars). It comes with 20 picks and a variety of tension tools includes a car door tension tool. Shop now from our webstore!